Everyone dreams of having a side hustle and creating an additional income stream. Whether you're a stay-at-home parent, a freelancer, or a retiree, starting a side hustle can be the perfect way to make ends meet.
But how do you find an idea that works for you? Finding an idea for your side hustle can seem daunting at first. It doesn't have to be though! With the right research and planning, you can find the perfect idea that fits your lifestyle and provides the extra income you need.
In this article, we'll explore how to find an idea for your side hustle and start building your empire. We'll show you how to get started in finding your ideal side hustle so that you can start living life on your own terms.
Exploring Your Interests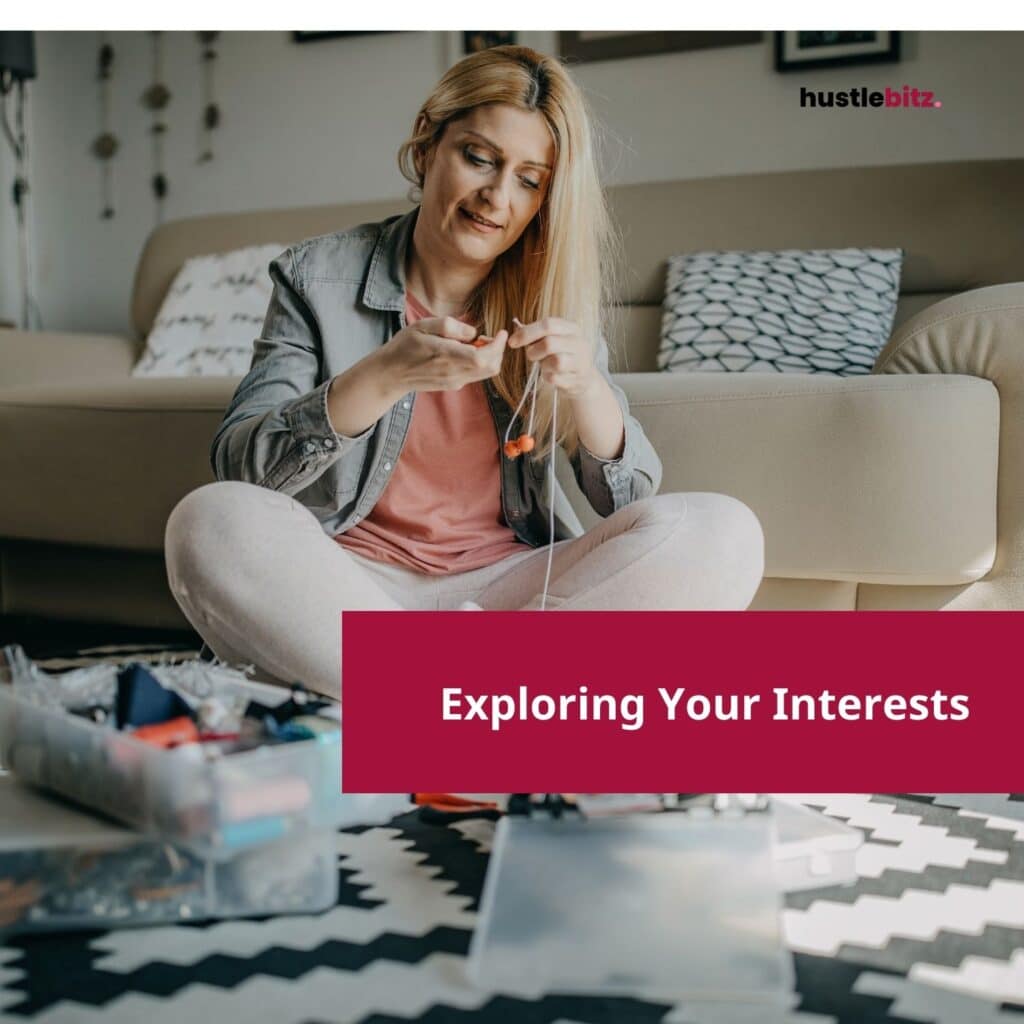 Are you looking for an idea for your side hustle? If so, it pays to take the time to explore your interests.
Discovering passions and researching trends can help you uncover a potential business opportunity. Leveraging experience, evaluating opportunities, and connecting resources can all help you identify a great side hustle.
Taking the time to research what's out there can open up new possibilities that may be just right for your situation. Once you've done your due diligence and identified a promising avenue, the real work of turning your side hustle into reality begins.
Knowing where to start is essential in helping make sure you have a successful venture that meets both your financial goals and personal satisfaction. With the right combination of passion, drive, and resourcefulness, success is within reach.
Brainstorming Sessions
Having identified your interests, it's time to start brainstorming.
Listen to podcasts and tap into trends to get some inspiration, and don't be afraid to seek advice from trusted mentors and colleagues.
Analyze your skills and determine the resources you need to make your idea a reality; this could include financial investments, equipment or other materials.
Brainstorming sessions are a great way to come up with creative ideas that can be tweaked until they're just right for you.
Take the opportunity to think outside the box by seeking out new perspectives and analyzing different methods of achieving success.
With some creative thinking, you'll be able to develop an idea that works for you.
Market Research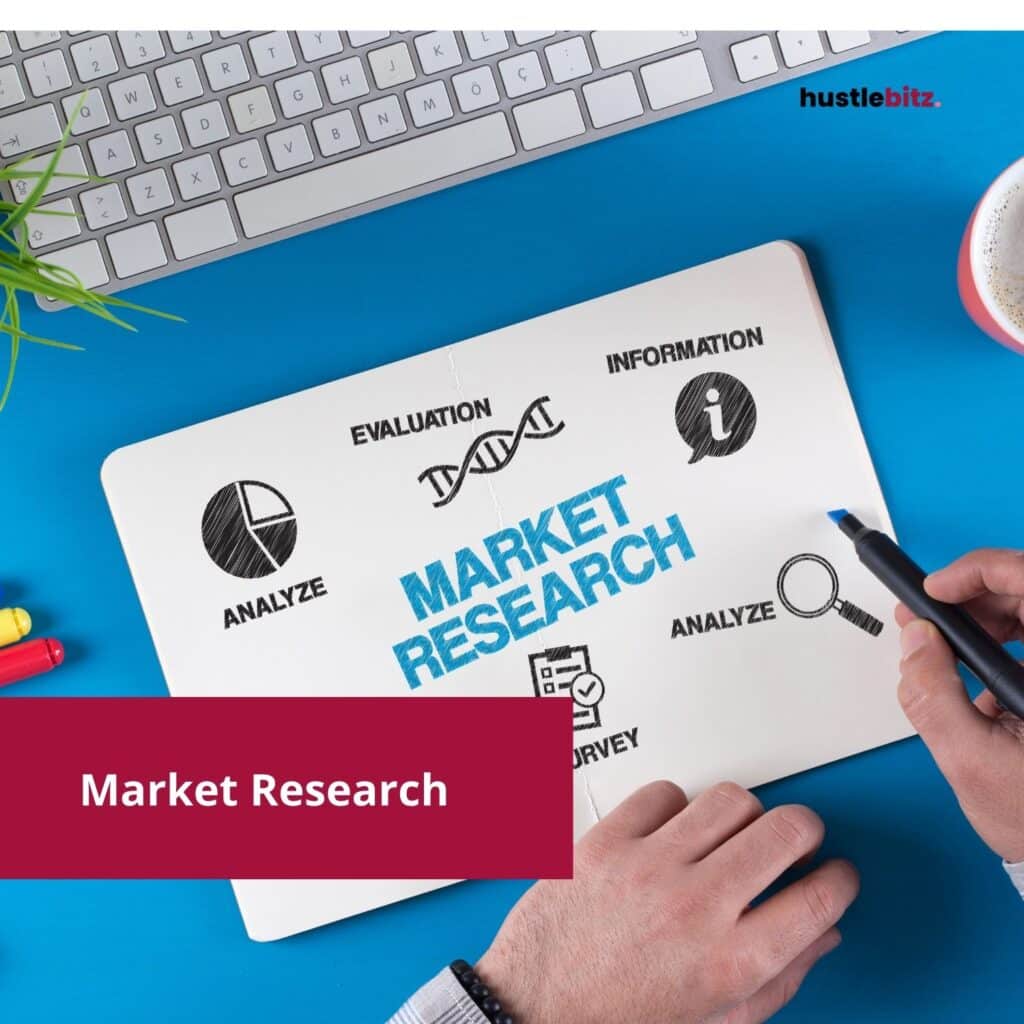 Market research is an essential part of finding the right idea for a side hustle. Evaluating trends, researching competitors, and leveraging resources are all key elements of market research that can help you identify gaps in the market and analyze data to discover new opportunities. It's important to be thorough in your research, as it will give you the best chance of success with your side hustle.
Remember to use different methods when researching your target market, such as surveys or interviews.
Don't forget to look at what your competitors are doing too – understanding their strengths and weaknesses is invaluable information. Networking can also be incredibly useful – start conversations with experts in related fields and ask them questions about what they think would work well in the current market environment.
It's worth taking the time to do this research properly – it could make all the difference between having a successful side hustle or not. Knowing what works and what doesn't will enable you to come up with an idea that stands out from the competition and maximizes your chances of success.
Networking With Professionals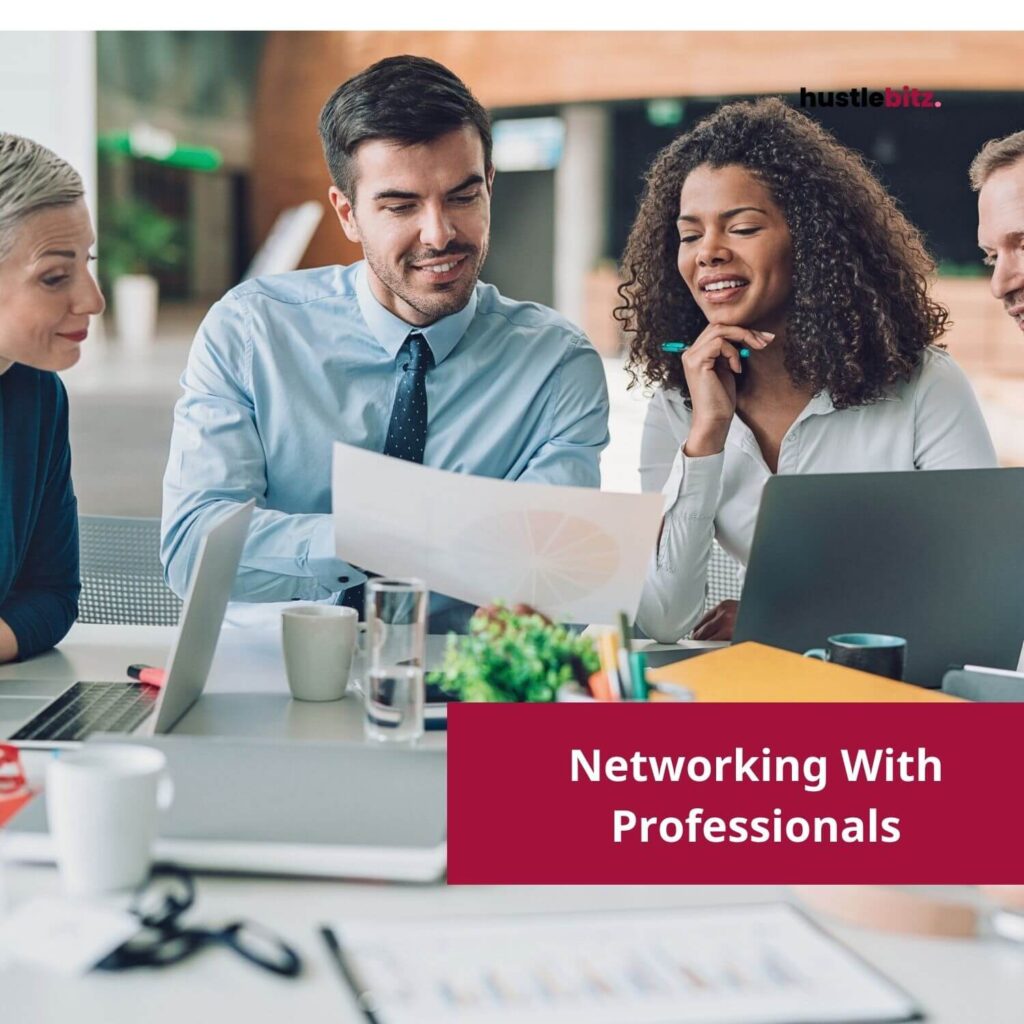 Networking is an essential part of any side hustle. It allows you to stay up-to-date on industry trends, gain insight into skill development, and learn about effective time management and financial planning strategies.
But in order to make the most of your networking opportunities, you need to know how to go about it. The best place to start is by connecting with professionals that are already established in the field you're interested in. Reach out through social media or attend events where people in your industry will be present.
Make sure you bring business cards and a professional attitude so that you can develop relationships with potential contacts. Ask questions, offer advice, and be willing to help others out when possible. These connections are invaluable for helping you refine your side hustle ideas and get started on the right foot.
Plus, it's an opportunity to learn from experts who have already achieved success in their respective fields—so take advantage of these resources while they're available!
Understanding Your Strengths
After networking with professionals, the next step to finding an idea for your side hustle is understanding your strengths.
Identifying your talents and researching trends can help you assess which skills you are best suited for and give you insight into what type of side hustle could be a successful venture.
Don't forget to seek advice from those that have trodden the path before you – they can provide invaluable guidance in understanding what your needs are.
It's important to take action on this research, so don't just sit back after gathering all this information – evaluate it and figure out where you fit in the bigger picture.
With the right combination of ambition and creativity, you'll be well-positioned to find a fulfilling side hustle that works for you.
Conclusion
The journey to finding a side hustle that you truly enjoy is not always easy. It takes some trial and error, but if you focus on exploring your interests, brainstorming ideas, researching the market, networking with professionals, and understanding your strengths, you will be more likely to find an idea that excribes you.
Once you have found an idea that interests you and fits within your skillset, take the time to create an action plan. You may want to consider setting goals or milestones in order to keep yourself accountable.
Don't forget to track your progress so that you can better understand what's working and what's not. Finding a side hustle is a great way for us to explore our passions and make some extra money while doing it!
With the right research and dedication, we can discover ideas that will give us joy and success. So don't hesitate – start searching today!